Fall in LoVe
Quietly summer is leaving for the autumn. That's sad I know, but we have to face it!
So what is better than wearing clothes and shoes in harmony with this so colorful season?
Here are some of our thoughts on what you may wear.
With Shoes - Crossing you'll be elegant and stylish at the same time. And look at this style! Gorgeous, isn't it?


The different tones of brown enhances your outfit while being in perfect synch with the season.
If you need to be more business oriented, you may wear Necktie - Dazzling stripes. Indeed with the blue and brown colors, you'll look very trendy. A lot of your workmate will be jealous ;-)

With this Necktie, you'll remind the sun but also the colors of fall. You'll be in harmony with the season while distinguishing you from other autumn colors.
Finish your outfit with a brown belt. That will enhance your overall style.
For example, you could choose the belt Sleek Brown. This adds a certain brightness to your outfit, due to the glossy gold buckle. You will be refined, elegant while being classic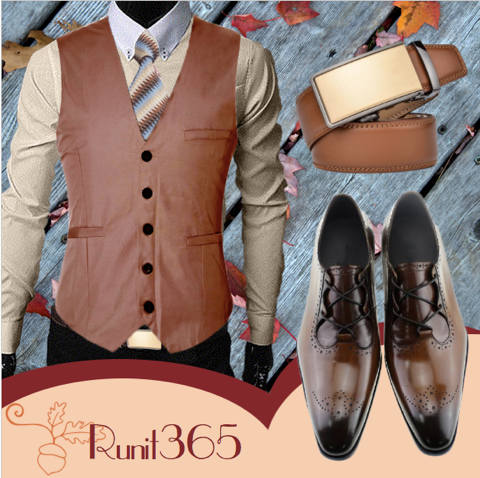 And here you go! Here is what it looks like!
So? Like it?
always better to see it live
Hope you enjoy this article!

Cheers,

Maud